Magic Foundation Is A Human Growth Hormone Resource
Magic Foundation Is A Human Growth Hormone Resource
Where To Find Growth Hormone Resources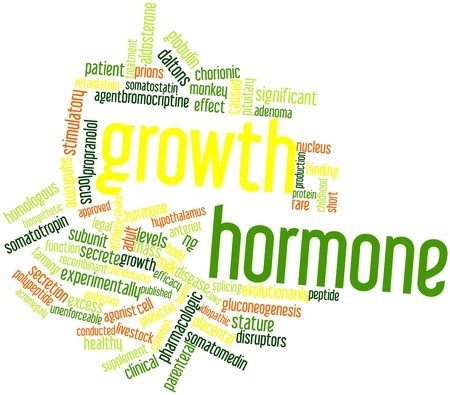 The MAGIC Foundation is the global leader in endocrine health, advocacy, education, support, and events.
Adults and children may fail to thrive for a variety of reason.
If you suspect that you or your child may have a growth hormone deficiency then the MAGIC Foundation is a fabulous place to begin your research. 
Who Are Growth Hormone Suppliers?
Technavio reported in 2014 that through 2015-2019 the primary vendor for Growth Hormone HGH would be:
• F. Hoffmann-La Roche
• Merck Serono
• Novo Nordisk
• Pfizer
Other prominent Growth Hormone vendors:
• Anhui Anke Biotechnology (Group)
• BioPartners • Eli Lilly • Ferring Pharmaceuticals
• GeneScience Pharmaceuticals
• Ipsen
• LG Life Sciences
• Sandoz International
• Teva Pharmaceutical Industries
How Much Does Human Growth Hormone Cost?
The average cost of Human Growth Hormone for individuals who do not have prescription health insurance can range anywhere from $500 on a monthly basis to over $7,000 a month for daily injections.
The cost of the HGH depends on the amount of Human Growth Hormone that you need and the brand you need.
You need to keep in mind that different brands of HGH may be recommended depending on the medical condition and the overall treatment goals.
A full dose of Human Growth Hormone may be needed to treat adult patients with AIDS- or HIV-related muscle wasting.
If you have prescription coverage, then your out-of-pocket cost co-pays for Human Growth Hormone may range between $300 and $700 a month.
If you have Growth Hormone deficiency and the lack the fund to acquire HGH medication, then you should contact the manufacturer of your chosen Growth Hormone and ask if they offer any financial help.
A List Of Human Growth Hormone Manufacturer's Programs: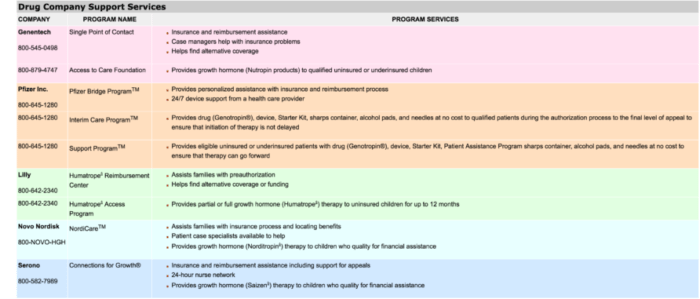 Nutropin GPS™ (Growing Patient Support) offers patients assistance through every step of Human Growth Hormone treatment from a dedicated case manager. Following the decision to prescribe growth hormone therapy, GPS services include device and injection training, insurance process management, a nurse hotline, and ongoing patient access and support programs. Call 1‐866‐NUTROPIN (1‐866‐688‐7674) to get started.
THE PFIZER BRIDGE PROGRAM® When your doctor prescribes GENOTROPIN, the Pfizer Bridge Program® is there to support you and your family. Their support program provides you with a dedicated Patient Care Consultant (PCC).
Norditropin Believes that everyone who has a medication prescription for growth hormone therapy should have access to it. They have developed several programs that may help you.
Saizen Patient Assistance Program Help for eligible patients who demonstrate financial need. Individuals eligible for Patient Assistance Program may receive free medication. The offer is valid for one year from date of enrollment and renewed on an annual basis for income-eligible patients until program expiration or when insurance coverage is obtained.
I hope you find Where To Find Human Growth Hormone Resources useful. 
You may also find How To Find Free Prescriptions and Discounted Medication helpful. 
Please, Like, HypoGal on Facebook.
Resources:
https://www.magicfoundation.org/
http://www.technavio.com/report/global-human-growth-hormone-market-2015-2019 utm_source=TNsite&utm_medium=blog&utm_campaign=Report
http://hghsupplement.org/how-much-does-hgh-cost/ http://health.costhelper.com/hgh.html
http://www.mayoclinic.org/healthy-lifestyle/healthy-aging/in-depth/growth-hormone/art-20045735 http://www.genotropin.com/pfizer-bridge-program
https://www.norditropin.com/how-we-can-help/financial-support
http://www.deeb.org/PatientPortal/print.aspx?UAID=%7B45ADED82-6E0B-4694-998F-3E0B8E47DC2B%7D&ID=%7BCC690E48-10DE-4D12-83AD-504E624DEA92%7D
http://www.nutropin.com/hcp/nutropin-copay-card-and-financial-assistance-programs
http://www.saizenus.com/getting-help/savings-programs/