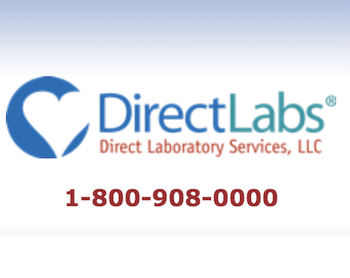 DirectLabs.com Lets You Order With Own Labs Without A Doctor
DirectLabs enables you to save money, time and can help your health thrive. 
DirectLabs.com enables you to choose your lab tests without seeing a doctor.
Yes, you can order your own labs online without seeing a doctor!
Plus when you can order your own lab tests, you will know the exact price.
You order the lab test or tests you want online, pay for your lab test or tests then schedule your appointment online with a local lab.
Again, DirectLabs works with major labs so there should be a lab near you.
DirectLabs is a fabulous alternative way for people with high health insurance deductibles or without health insurance 
Quest Labs 
Pay with DirectLabs.com and schedule your appointment at any Quest Lab Location.
Find a list of Quest Labs locations.
There most likely is a Quest Lab near you. 
Quest Diagnostics now provides QuestDirect
QuestDirect
QuestDirect allows you to order lab tests directly from their website. 
Here is the web link to Quest Diagnostics, QuestDirect. 
You can order COVID-19 Active Infection test with QuestDirect
QuestDirect offers by At-Home Collection and Drive-Thru Collection
The COVID-19 Antibody blood test is also by QuestDirect.