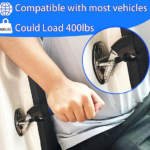 I Love This Inexpensive Car Assist Product- The Product Works! Yay!
I have a car assist handles and brought a pair for my mom.
You can leave assist handle in your car and you can take the other assist handle with you. It is great to have when you travel with somebody else or rent a vehicle.
This Kounatsuri Car Aid Handle fits perfectly into my car latch and is easy to use.
The Car Aid Handle is a fabulous product for the elderly, children and people who struggle with debilitating heatlh conditions.
Read More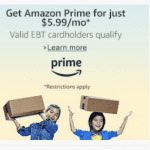 HypoGal shares how you can receive a discount on Amazon Prime if you use the Medicaid or you are an EBT card holder. This post also shares how do receive Amazon Prime discounts if you are a college student, free trial of Amazon Prime and how you can free and listen to EBooks for free.
Read More