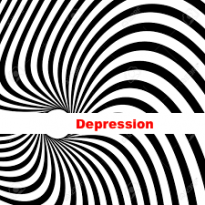 How To Protect Your Mental Health If You Become Physically Disabled

How To Protect Your Mental Health If You Become Physically Disabled
This HypoGal Blog post is about how to protect your mental health if you become physically disabled.
Mental health is not an easy topic for most to speak about, including me.
I realize my voice needs to chime about mental health and disability.
Before my diagnosis, with Sheehan's Syndrome, I suffered from extreme depression.
(Click on the following link to read my Sheehan's Syndrome Story.)
I  continuously cried for no reason; my body ached, my soul felt wrapped in black darkness, and I felt empty.
I struggled with how to appear mental healthy and not allow my flood of tears pour. I was not successful.
Medical experts later discovered that my lake of tears, my depression was triggered by Sheehan's Syndrome.
Sheehan's Syndrome occurs when a woman loses too much blood during or after childbirth.
The loss of blood may cause the pituitary gland to die or loss function over time.
The loss of pituitary gland function is what triggered my depression.
My body lost its ability to signal and release essential hormones. 
These essential hormones are needed for our body's to function correctly.
My lack of hormones sent my body into an emotional downward spiral.
As I climbed out the darkness of my world, I realized how a physical disability or disease can affect your mental health.
Before my Sheehan's Syndrome diagnosis, I would tell doctor after doctor that I was depressed from being sick and my depression is not my illness.
I firmly believe a physical disability or illness contributes to a person's mental health status.
Health and Depression
The American Health Association states that depression occurs in 33 percent of people who experience heart attacks.
Furthermore, in diabetes patients, it is thought that brain chemistry can be altered by from diabetes.
Diabetic neuropathy or the lack of blood flow through the brain's blood vessels may contribute to depression.
The National Institutes of Health reported in a 2011 study that people who have type 2 diabetes, experience depression symptoms often have higher blood sugar levels.
Besides a life-altering chronic disease, a significant injury can cause depression.
An injury can make a person's lifestyle change in a second.
As with people with serious illnesses, people with severe injuries may not have the medical, financial or social resources.
There are resources out there to help those with depression.
Many people with depression find that taking medically prescribed antidepressants may help improve their mood and life coping skills.
Antidepressants help the key brain chemicals norepinephrine, serotonin and dopamine work better with the circuitry of the brain.
Some of the most common antidepressants that doctors prescribed include:
Citalopram (Celexa)
Fluoxetine (Prozac)
Paroxetine (Paxil)
Sertraline (Zoloft)
Duloxetine (Cymbalta)
In addition to antidepressants, a doctor may also prescribe an anti-anxiety drug or bipolar disorder medication.
Antidepressants cannot heal chronic illness or an injury.
If you notice that your mood is getting worse or if you have thoughts about hurting yourself' it is important to call your doctor right away.
Depression and Suicide
Some people who are depressed may think about hurting themselves or committing suicide.
If you or someone you know is having thoughts of hurting themselves, then please seek immediate help.
The following resources can help:
Call 1−800−273−TALK (8255) to reach a 24−hour crisis center or dial 911.
1−800−273−TALK is the National Suicide Prevention Lifeline that provides free' confidential help to people in crisis.
Call your mental health provider.
Get help from your primary doctor or another healthcare provider.
Reach out to a close friend or loved one.
Contact a spiritual leader or someone else in your faith community.
National agencies and professional organizations have information to help you find a mental health professional.
The following are several mental health website resources:
Anxiety and Depression Association of America
Depression and Bipolar Support Alliance
Mental Health America
National Alliance on Mental Illness
Finances and Depression
Life with a chronic medical condition or severe injury is expensive.
A medical condition or injury may limit a person's ability to work.
Without a paycheck, most people do not have additional resources.
Financial troubles can increase a person's depression.
These resources may aid you with your finances:
If you would like to receive HypoGal's 11 page Best Government Resource Guide, then please enter your email address below.
Resources:
http://www.heart.org/HEARTORG/HealthyLiving/StressManagement/HowDoesStressAffectYou/Depression-After-A-Cardiac-Event-or-Diagnosis_UCM_440444_Article.jsp#.Wfz7DBNSzUI
https://www.healthline.com/health/type-2-diabetes/depression#overview1
https://www.ncbi.nlm.nih.gov/pubmed/21978660
https://www.nimh.nih.gov/health/find-help/index.shtml
https://www.everydayhealth.com/depression/guide/resources/
---
Play It Forward So Others Do Not Have To Rewind! 
Please, Like, HypoGal on Facebook.