PHOTO OF THE HUMAN KIDNEYS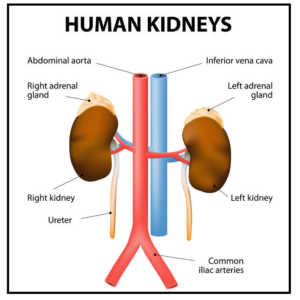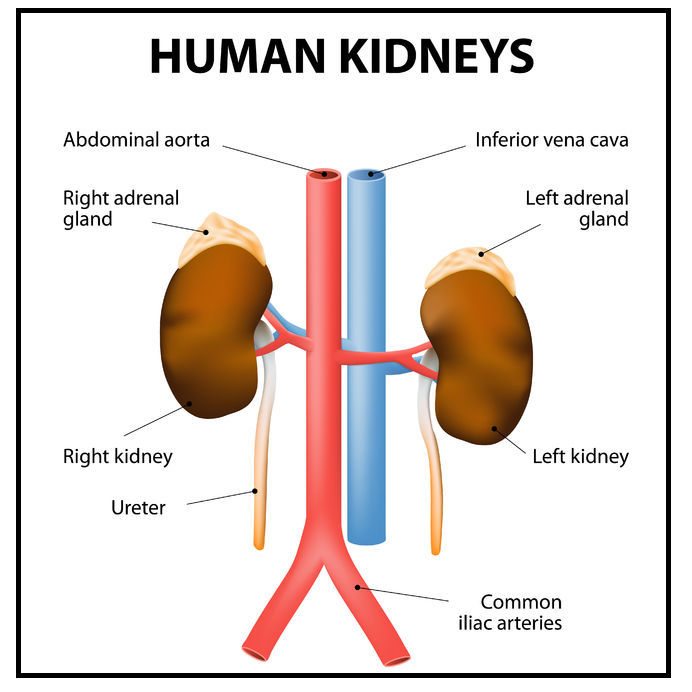 WHERE ARE THE KIDNEYS LOCATED? 
The kidneys are two bean shaped organs that reside in the upper abdominal area against the back muscles.
The size a kidney is surprising. A kidney is about the size of a small adult female fist. 
The kidneys sit on both the left and right side of the body.
WHAT IS THE FUNCTION OF THE HUMAN KIDNEYS?
The major function of the kidney glands is to remove waste products and excess fluid from the body.
The kidneys produce hormones that regulate blood pressure, red blood cell production, acid regulation and to influence calcium, sodium, potassium and other electrolyte metabolism.
ADRENAL GLANDS
The adrenal glands are located directly above the kidneys. 
My Adrenal Glands do not function because I have Sheehan's Syndrome.
The following web link brings to What Are The Symptoms Of Sheehan's Syndrome?
Click on the following link to read about MY STORY with Adrenal Failure.
You may also find these medical photos helpful:
You may find this List Of Medical Specialists helpful.
Resources: WEB MD KIDNEYS 
The HYPOGAL BLOG provides you additional information about living with a chronic illness.
Please, LIKE, HypoGal on FaceBook.